Monthly covers for IF Magazine by BNP Paribas
IF Magazine is the online magazine by BNP Paribas Cardif, one of the world's leading insurance companies.
Focused on innovation and technology applied to everyday life, it keeps the readers updated with articles and insights.
Since November 2015 I 've been illustrating the monthly covers for the magazine and the company's social media profiles.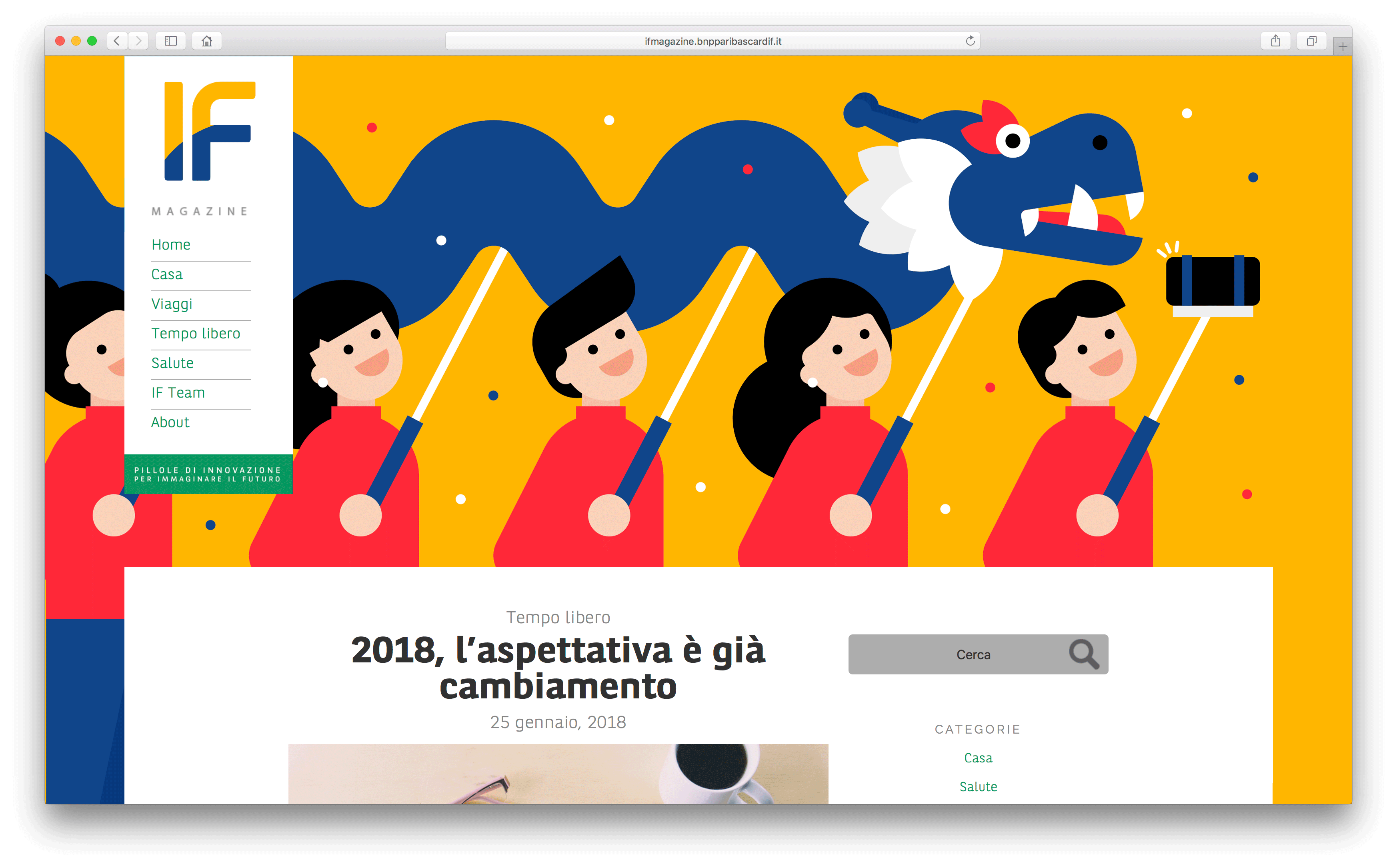 Chinese New Year: between tradition and technology
Improving your everyday life with smart glasses
Technology and its impact on well–being.
Are we really able to get away from work during the holidays?
How Instagram changed the way we eat
Gardening and homegrown veggies
Best apps for field trips